WATER GYMNASTICS COURSE
Water gymnastics suits everyone. It is a fun and safe way to exercise. The water's resistance makes the exercise efficient. Wednesday evenings, during fall we arrange water gymnastics courses. You can also borrow our Hydrohex device free of charge and choose your water gymnastics workout yourself.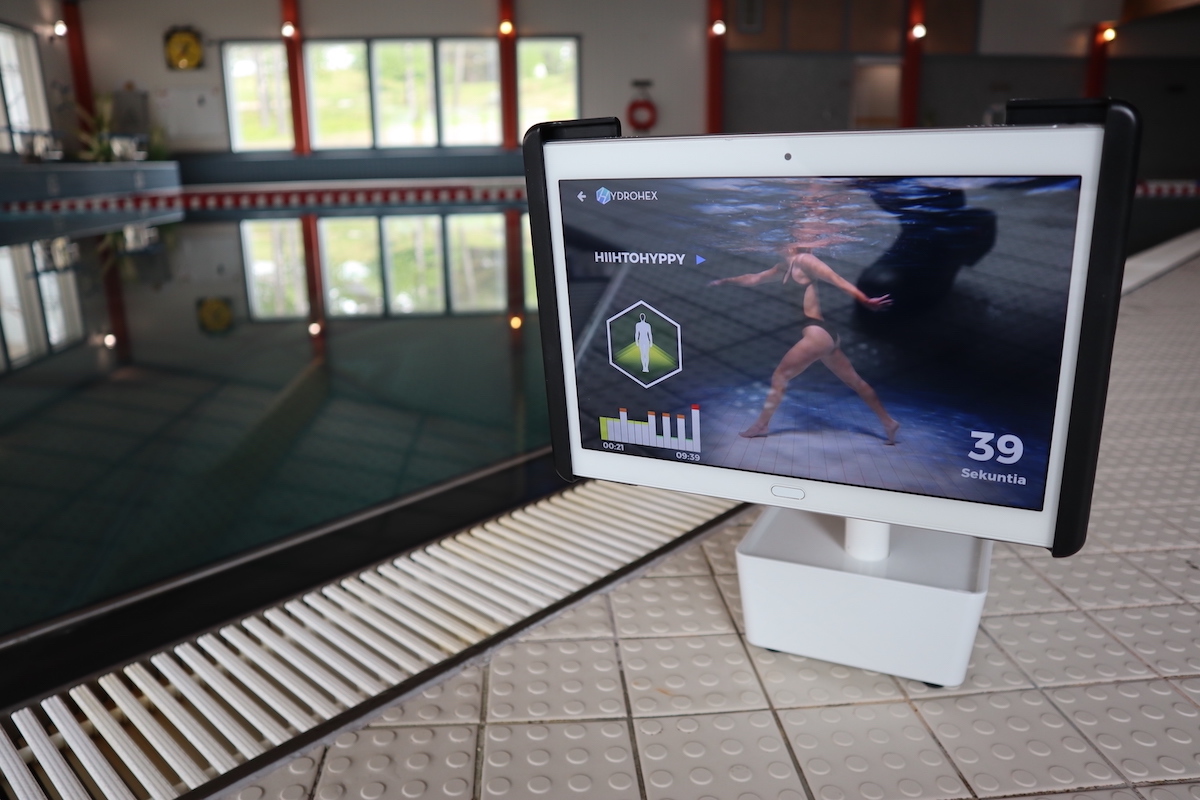 Hydrohex
Do you prefer training on your own and to choose your own workout? You can borrow our Hydrohex device free of charge - with this tablet you can choose from lots of different water gymnastics workouts.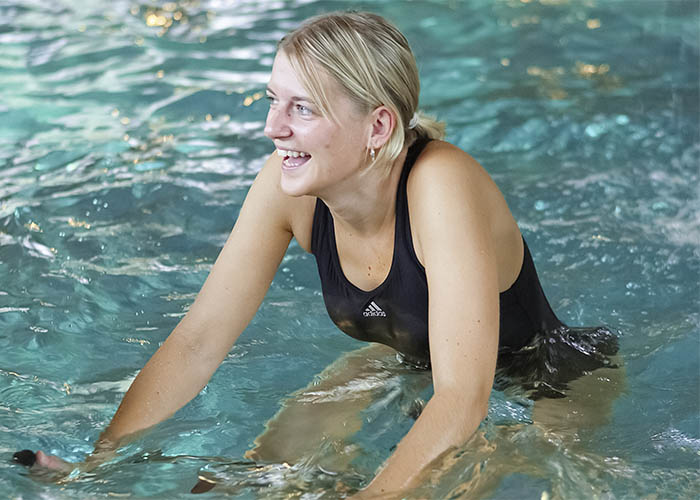 Hydrospinning
Hydrospinning makes your pulse race.
Book your bicycle, tel. 02 5210 100.
Wednesdays 8.1-31.5.2023, kl. 17.00.
Price 5 € + entrance.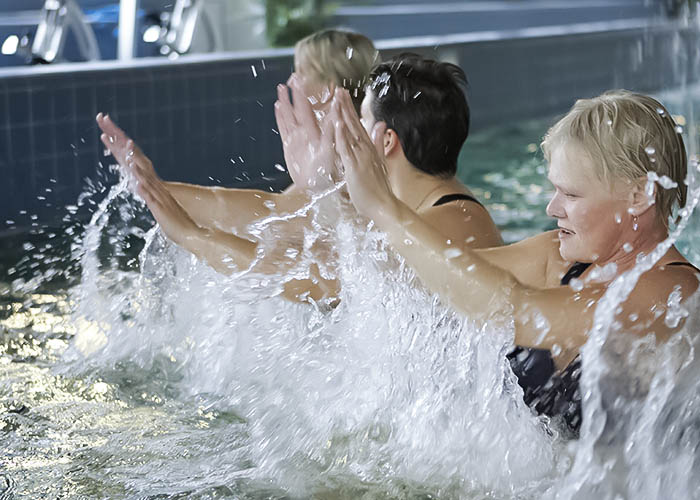 Hydrobic
Traditional water gymnastics with or without supplies. One hour of peppy music and water gymnastics will make you feel relaxed afterwards.
The water gymnastics can accommodate max. 25 people.
Wednesdays at 18.00 o´clock until 31.5.2023.
Price 5 € + entrance.